Moving "Foreword" & Landing a Publisher
Hey all you boys and girls out there,
I got two big pieces of news to share. So let's dive right in.
I m̶i̶g̶h̶t̶ have a publisher
I started writing this email newsletter before I got the big news! Mango Publishing accepted my manuscript! I now officially have a publisher!! Here's what I wrote. It's written as if I haven't heard the news. But "if you don't know, now ya know!" 😉
---
As I wrote in my last email, a couple of months ago I submitted my DnD book proposal to Mango Publishing. At just six years old, they have been one of the fastest-growing indie publishers in the country and was a finalist for Publisher of the Year at Digital Book World 2019. As they describe themselves on their site:
Our goal is to create high-quality books that explore new ideas and start conversations with our readers, on a global scale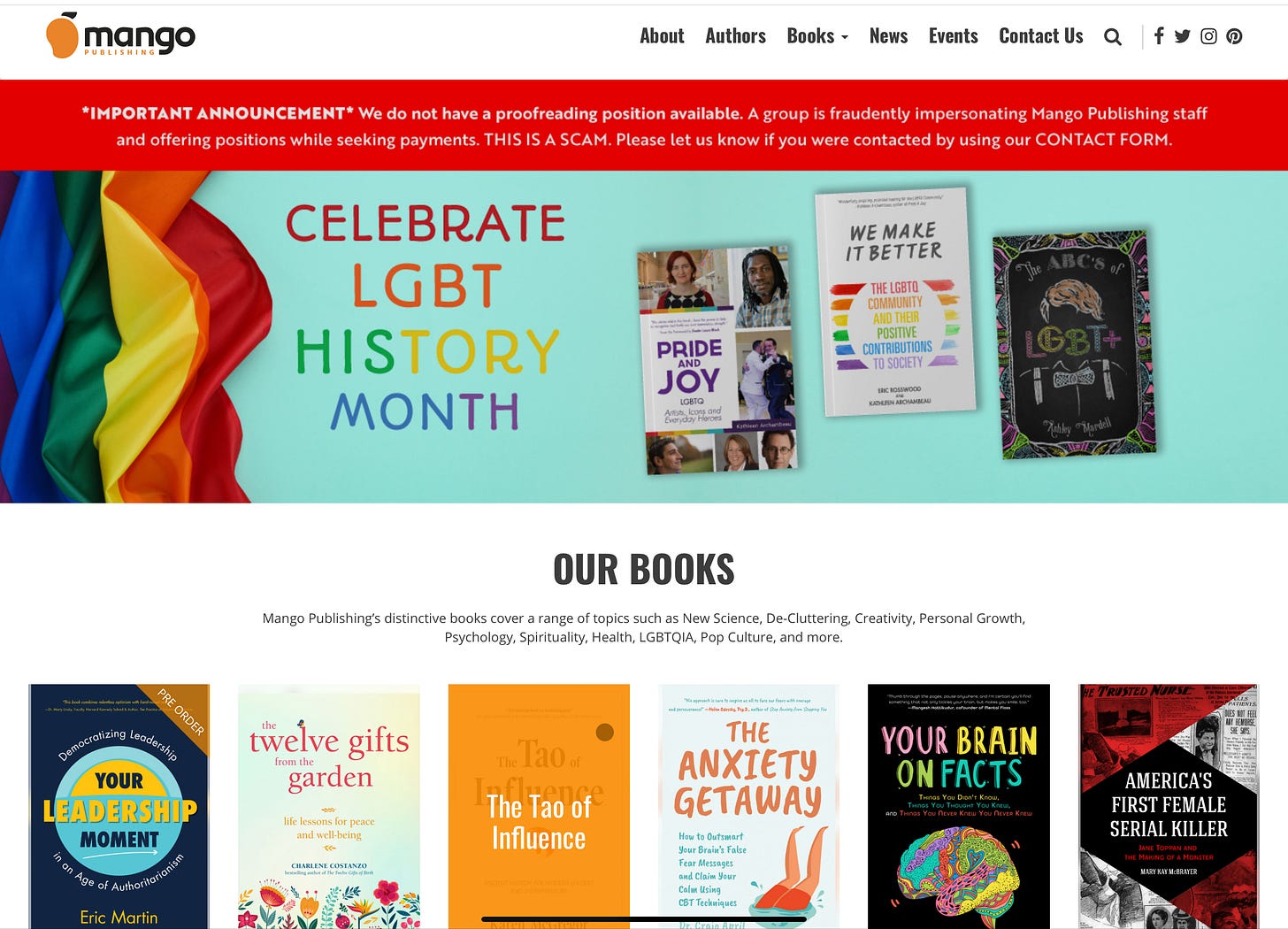 After doing some research, seeing their impressive list of diverse authors (in particular, famed movie review YouTuber Chris Stuckman and Steven R. Covey from Franklin Covey), hearing a Franklin Covey podcast interview with their founder and CEO, I was confident and convinced they were legit.
After an initial Zoom call with one of their editors and marketing managers, they agreed to pitch the book to their decision board.
Well, a few weeks go by and I get an email from my contact saying she'd like to set up a time to talk. She cc'd two other people on that email. I took that as a good sign. Remember back in high school when applying to colleges and you waited for the proverbial response to your college application? A small envelope usually meant a "No" and a large one usually meant a "Yes," along with all the brochures and information pamphlets. Well, that email was kinda like a large envelope.
Kinda.
I had another great call with my contact and two more marketing and editorial peeps. The book was favorably received, but there were a few points they wanted address:
Who was the audience?: much of the 70s, 80s, and 90s pop cultural references are clearly aimed at Gen-Xers. Since much of the content would be good for younger audiences, would I consider adding some more contemporary examples.

The title: would I consider removing "Trump" from the title, so as not to date it?

Illustration: the book is very visual. Can you find an illustrator to bring some of the scenes to life?
These were the main points. And my respective answers to each were:
No, I want to keep the target audience Gen-X. It would feel inauthentic if I tried to make it appeal to a younger demo.

I'm totally down for removing the Trump reference. I even do that on the main website.

The amazing illustrator who made the current concept covers, Ed Bell, has agreed to come on.
If you would like to read the specific notes and questions from my meeting, as well as my responses, click here.
Next Steps
The next steps are for me and Ed to meet with the CEO and editorial team, then review and sign contracts. As usual, I'll keep you apprised.
I finally have a Foreword
I knew from the onset that I would want my old high school friend, Chris Spencer, to write my foreword. If you've read Chapter 16: Breakdancing and Breakthroughs, you'll remember Chris. He's an NAACP Image-award winning screenwriter, TV writer, Executive Producer, and comedian. He writes for people like Anthony Anderson, Jamie Fox, Dave Chappell, and is currently doing a deal with Kevin Hart and Morgan Freeman. As I write in the book, his Insta feed looks like a who's-who of Black Hollywood.
(That's Chris on the far left, hanging out with a few of his golfing buddies.)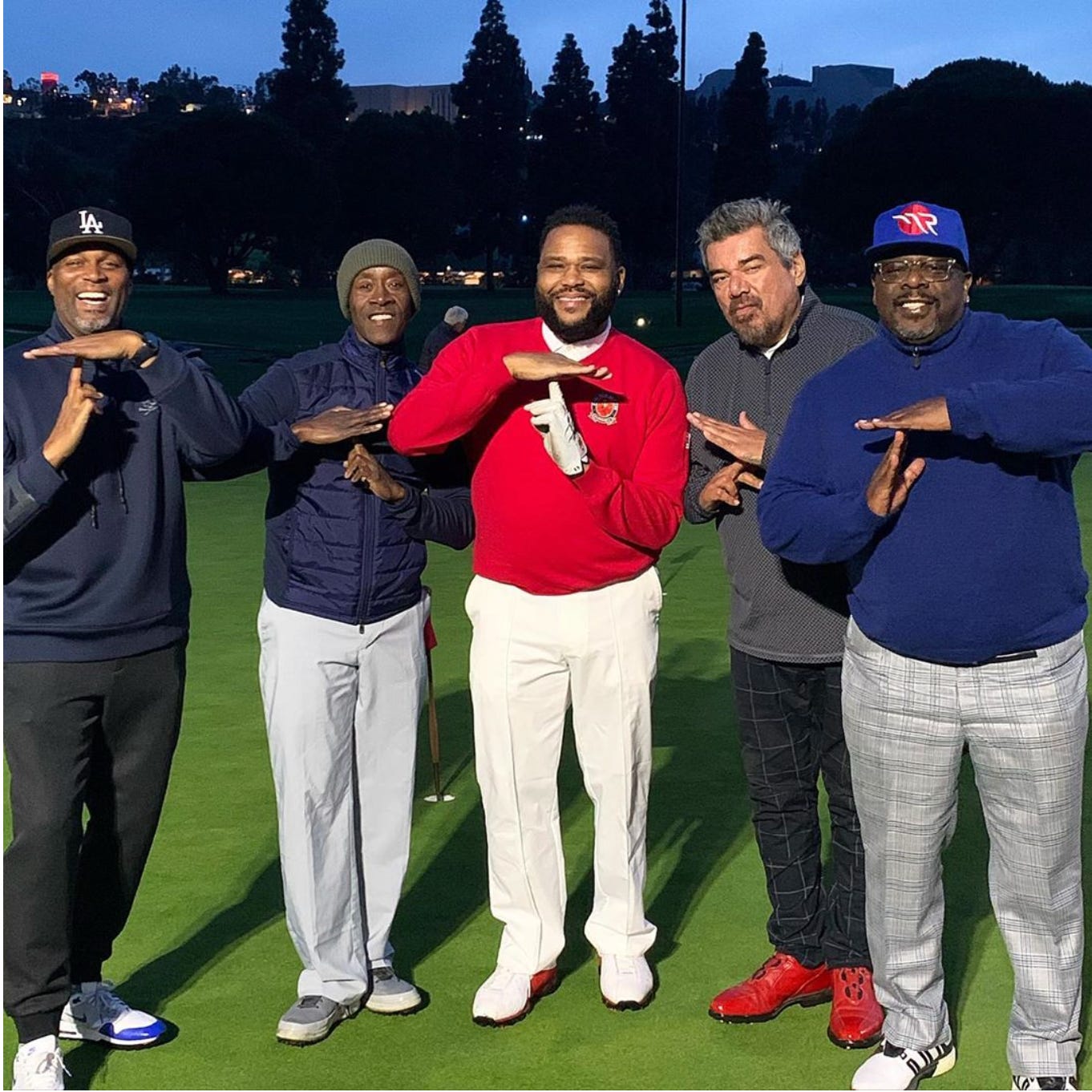 When I first DM'd him about writing it, I wasn't sure how he'd respond. Given the caliber of people he hangs and plays golf with, I wondered "Maybe he's too famous now to bother with me." 
Nothing could be further from the truth. He said, "Of course!" He's as real and authentic as ever. (We had a few fun and funny Zoom calls where we caught up on old times. You may hear some of them in a future podcast.)
It took him a bit of time to get to it (he was one of the writers for this year's Emmy Awards), but he finally did. I knew it would be funny, but it was also surprisingly moving. The most startling realization in this forward is how differently we saw our relationship. 
As I joke in the book, I swore his mother must've forced him to hang out with me in high school. I couldn't imagine why someone as funny and popular as he was would give a D & D playing nerd like me the time of day. Well, as he shared with me on that aforementioned Zoom call, and as he writes in this foreword, I was so very wrong.
I hope you'll take the time to read it. I think you'll appreciate it.
I'm excited about what the future has in store for "Dungeons 'n' Durags," and I'm glad you've come along for the ride.
Stay safe out there.
Ron