My call with a publisher and picking a photo
In this letter:
My call with a publisher

Help me pick an author pic
---
Hello dear reader,
So much going on. My book is online and available for sale. Talking with my BFFs in the Biz about making an animated series. My client workload is full. And I have to pick an author photo (more on that later). I also had a pretty cool call with a publisher yesterday.
Mango Publishing is one of the fastest-growing independent publishers. I came across them after following the breadcrumbs of a blog writer whose article I read and liked (she is releasing her new book through Mango). After doing research on Mango, I was confident they were the kind of publisher I'd want for Dungeons 'n' Durags.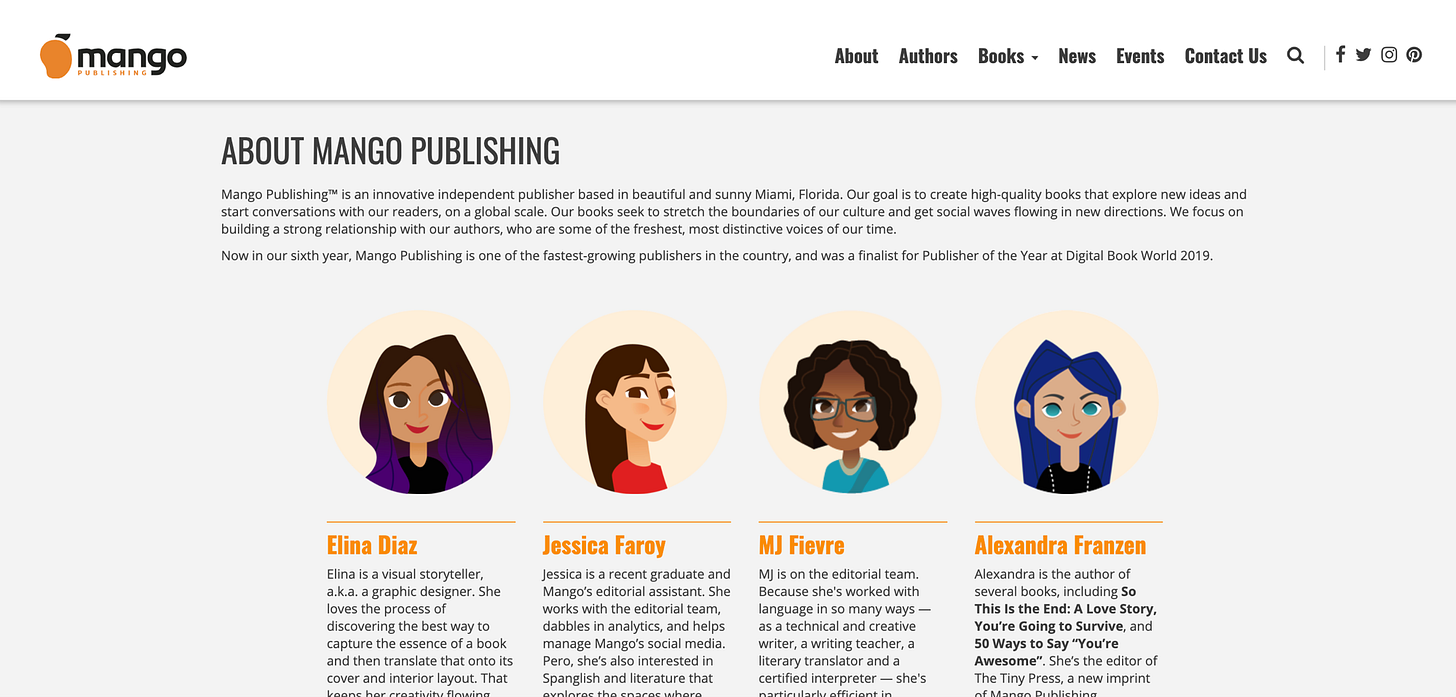 Yesterday I had a call with one of their acquisition editors and one of their marketers and data analysts. Some of the things that separate them from traditional publishers:
They work with their authors well past the one year mark

They care about all their authors equally (as opposed to the "big guys" who really put all their focus on their bestselling authors)

They don't pay an advance, but give a larger percentage of book sales. The percentage the author gets seems to be about 3x what traditional publishers pay.

Only 3,500 sales are needed to recoup their initial investment, then the author split is significantly increased (author gets a 67% increase in their cut)

Only 2,500 yearly sales is needed to be considered a "success" for an author

They focus a lot on data and analytics

They look for an author who can be a strong marketing partner
One of the suggestions they made to me (which the lit agent I spoke to also said) was to reconsider the genre for my book. I've been referring to Dungeons 'n' Durags as a satirical memoir. Memoirs are very hard to sell if the subject is not already a known entity (i.e. a celebrity or someone else with a large platform). Also, given the nature of my book, I could pitch it as "Humor" or "Political satire." So that's what I'm going to start doing.

One of the reasons I felt good about them was that I noticed that one of their authors is the popular movie review YouTube Chris Stuckman.
I'll keep you apprised of my progress, and share my learnings with you. Stay tuned…
Pick a Photo
As part of my book proposal to Mango, I have to submit an author bio photo, and based on some feedback on my Facebook page, I've narrowed it down to these four. Reply and let me know which one you like. Just say 1, 2, 3, or 4. Or if you're really cheeky, Whiskey, Eyes, Smirk, and Shy, respectively.

Get your copy of Dungeons 'n' Durags
If you haven't already, you can get your copy of this early release of "Dungeons 'n' Durags: One Black Nerd's Epic Quest of Self-discovery, Racial Identity, and Crisis of Faith in Trump's America." As a newsletter subscriber, you get a special discount.
That's it for now boys and girls. Until next time…
Stay safe. Stay inspired.
~ Ron